ABOUT OUR GLOBAL COMPANY
Thomson Reuters
provides professionals with the intelligence, technology and human expertise they need to find trusted answers. We enable professionals in the financial and risk, legal, tax and accounting, intellectual property and science and media markets to make the decisions that matter most, all powered by the world's most trusted news organization.
Watch the video to know what makes Thomson Reuters The Answer Company (1:24)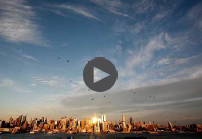 WE ARE LOOKING FOR A NEW COLLEAGUE:
Headline News Reporter fluent in French
YOU RECEIVE:

access to our products, including Eikon, with
real-time economic
and stock data

global career & growth opportunities, and friends
all over the world

training & certification offerings

pension scheme,
referral scheme, social
fund bonuses and gifts

private healthcare
with Medicover and life insurance with Generali

wellbeing scheme
with Multisport Card,
Weekly Fruit Day
and Sport Teams

additional 2 days
off for voluntary
work

flexible working hours

availability of professional counselling with
Employee Assistance
Program
You and your team:
Reuters is seeking French speaking candidates to join its real-time news operation in Gdynia, which produces headlines, writes short stories and packages multimedia news content. The reporters will work in a fast-paced, international environment and get to write stories in English for the world's top news agency about the most exciting companies in the $3 trillion French and Benelux stock markets.
Why is this job important?
Trading desks, hedge funds and asset managers at major multinational banks use subscription-based Reuters Eikon terminal to get fast & accurate information to base their investment decision. Your stories for Reuters will also be seen on Reuters.com and other extensions available to read for everyone. Reuters news and information reaches one billion people every day.
In your role you will be responsible for:
Write headlines and news summaries accurately, quickly and with high standards of credibility, in accordance with Reuters principles and operating standards
Search through approved sources to grasp and translate news from local language into English
Identify market-moving figures and comments to filter out news stories from sources including electronic news releases, conferences calls, Webcasts
Qualifications - What do you need to bring?
Fluency in French and English
Strong translation skills: English→French and French→English
Strong news judgment
Ability to write with speed, clarity, accuracy and freedom from bias
A sound command of grammar, spelling, punctuation
Comfort with handling financial data and facts accurately and quickly
Basic knowledge of multimedia journalism
Knowledge of corporate activity, stock markets and financial vocabulary, or an ability to gain such knowledge quickly
An ability to work under time pressure
Willingness to undertake shifts, work on weekends
Our offer:
Job in an international, dynamic environment where you contribute to building innovative solutions for business professionals.
Intensive training package.
Wellbeing scheme including private healthcare and Multisport card.
Company social incentives.
High standards of ethics in the workplace.
Networking opportunities.
​2 additional days off for voluntary activities